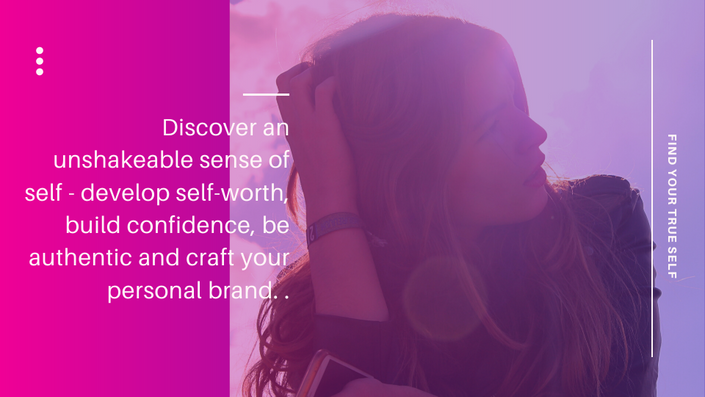 Identity
Discover an unshakeable sense of self - develop self-worth, build confidence, be authentic and craft your personal brand.
Welcome to the Identity program!
WHO AM I?
We believe that without a solid understanding of who you are ... it's easy to:
Feel lost, make comparisons and doubt the choices you make
Lose trust in your voice and beliefs
Diminish your self-worth and lose self confidence
It's a pretty noise world out there - 7 billion noisy! How do you know yourself, trust your judgments and live authentically?
We have some ideas. That's what the Identity program is about.
Start with a question and leave with a very bold statement "I am ..."
This program aims to help you understand all elements of identity: mental, physical, spiritual. It will help you understand the spiritual lessons, themes and family/cultural influences on your identity. By understanding how you were shaped to become the person you are, you can take ownership of your personal identity to become who you have always wanted to be.
The course objectives are:
Developing a clear sense of self, "who am I?" and understand factors that have shaped your identity
Enhance identity to your desired vision by overcoming challenges with self-acceptance, improving self confidence, reclaiming your voice, honing into your intuition and developing healthy relationships (boundaries, communication, respect)
Develop a powerful personal brand and engage with authenticity in everyday interactions
The course includes the following modules: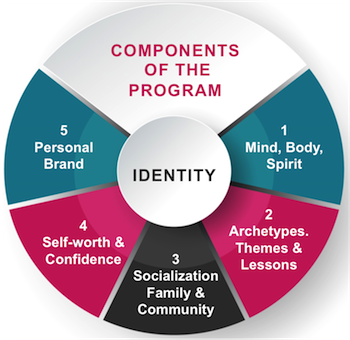 YOU GET:
2 hours of video content
5 workbooks
12 additional readings
Self-paced

(*we recommend 20-30 mins per week, over 5 weeks)

Unlimited access

(no annual memberships or annual fees, just once-off registration and unlimited access)
The course will require your time, effort and thoughtfulness. If you are willingly to put in the work, this course is for you!

Your Instructor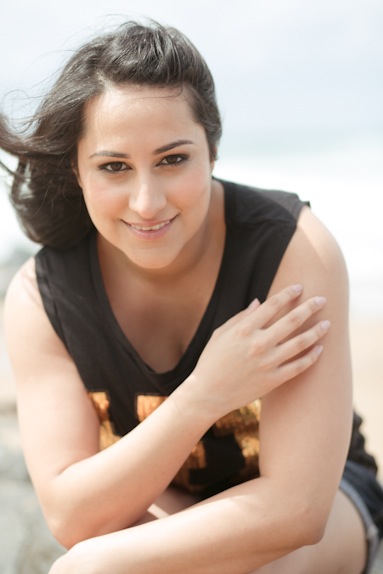 Hi and welcome!
I am the founder of By Intent and your host for all the programs.
I was inspired to create a personal development platform, after 12 years in the corporate sphere working on human performance and transformation projects first at Accenture, then as a Director at the NeuroLeadership Institute.
Students, mentees and friends would describe me as empathetic, authentic and spiritually centered. You could find me reading Isabel Allende, or savoring the poems of Nikita Gill, maybe learning recipes from Pick Up Limes or listening to the Super Soul podcast.
My Mission: Facilitate spiritual and material expansion.
My Vision: Provide informative, vibrant and engaging content to inspire, inform and initiate personal transformations.
Raakhee is such an incredible source of inspiration, guidance, and wisdom. Having her as a mentor allowed me to see what it means to lead with love and openness and helped me understand more deeply the things I value most about myself, my sense of purpose, and where to go from there. Universal light and positivity radiate through her and are sure to rub off on you and change the way you think, exist, and live. Her presence has been a gift to my life and continues to be for anyone who has the chance to experience her being. Whether she's reflecting on her own heartfelt story or giving you fast facts about the brain, you won't want to miss a word she says.
- Komal Kaur, Medical Student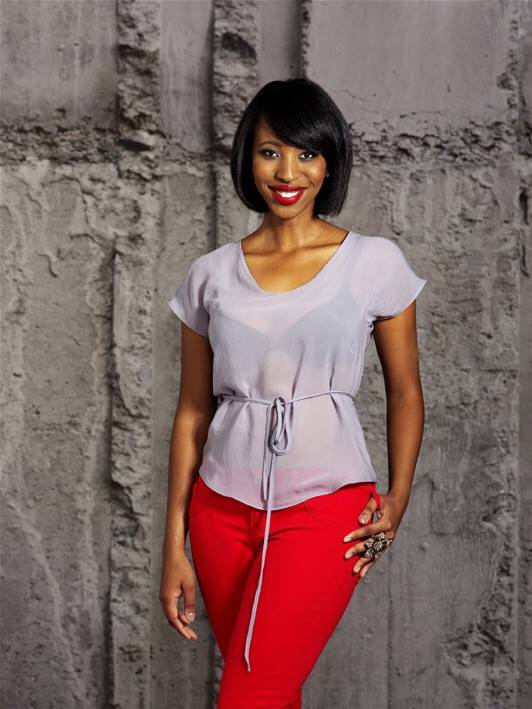 I never knew I needed this until I got it. The universe has an amazing way of taking care of you and for me By Intent is that way. The course has been an eye opener, it has helped to redirect my energy to the right thing and has reminded me of who I am. The tools offered in the course are priceless.
- Duduzile Ramela, News Anchor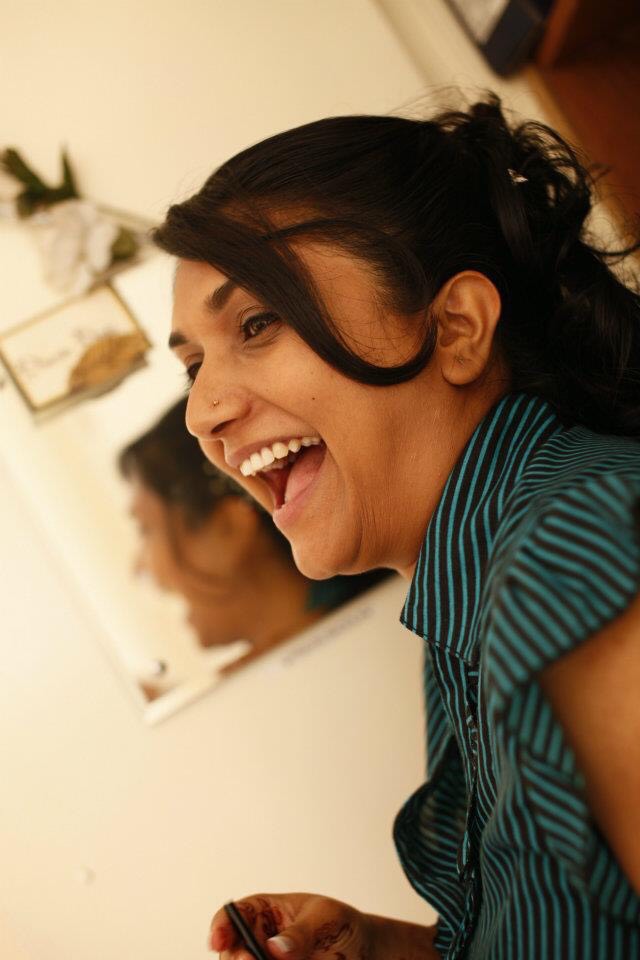 Working with Raakhee is a positive and educational experience. You start to see a different way of thinking and start to embrace the good. She is a person of her word and is uplifted both emotionally and mentally when, she is able to uplift another human being. She thrives on helping people no matter the situation and will go out of her way to do so. She tells you what you want to hear but is also able to have the difficult conversations with you, but that happens in such an amicable way, that it becomes rather inspiring and motivating.
- Dharmita Babu, Corporate Executive
Course Curriculum
Introduction
Available in days
days after you enroll
Module 1: Mind, Body, Spirit
Available in days
days after you enroll
Module 2: Archetypes, Themes and Lessons
Available in days
days after you enroll
Frequently Asked Questions
When does the course start and finish?
The course starts and ends whenever you want! We suggest 20-30 mins per day, over 5 weeks as a broad guideline. But you could spend 10 mins a day and take 10 weeks. It's truly a self-paced program and you get to decide the speed.
How long do I have access to the course?
You will have unlimited access to the course - there are no annual membership fees or any annual fees or recurring costs. Be sure to take detailed notes when listening to the videos, this will set you up to refer back to the workbook content more effectively. If we make changes, you automatically gain access to the enhanced version (aspects of the older version may no longer be available). Please note that as we modify, upgrade and change the courses there may be restrictions, modifications and limitations to the format, medium and platform on which such access is provided.
What if I am unhappy with the course?
We would never want you to be unhappy. If you are unsatisfied with your purchase, please contact us in the first 21 days with your feedback. We don't offer refunds but value the feedback and dialogue around your experience. If you provide all completed coursework, we will partner with you to help you achieve the outcomes of the program and return on investment. Please refer to our refund policy explained in the Terms of Use.
Will I really know my identity at the end of this course?
Knowing yourself is a life-long pursuit, anyone who promises anything else is lying. However, if you are looking for a program that you can use for deep and insightful personal reflection to help you find some answers about yourself at a point in time – this program will help you. We truly believe that if you do the work in this program and take sufficient time to do the program, you will have a clearer sense of self by the end. Of course, you will change and grow and so we recommend that you revisit the content in the future.
I am too afraid to speak my truth, why?
There could be some conditioning from your past, it could be the nature of relationships you have cultivated. It's really important to look into and understand both the personal dynamics and environmental ones that are causing this – we really think the Identity course can help you with that.
I have way too much anxiety and self-doubt to be confident, ever.
Confidence is not about the fears you hold, the doubts you have or the anxiety you feel. Those negative emotions will always come around – you need to develop ways of managing them. But confidence is having an unshakeable sense of worth and sense of self. So even on a rough day when you have some stress, your values and worth cannot and will not be undermined by anyone.
If this course feels like the right path for you - enroll now!
We use cookies on this site. For more info, please refer to our Privacy Policy. If you do not accept the use of cookies, please discontinue using this site.